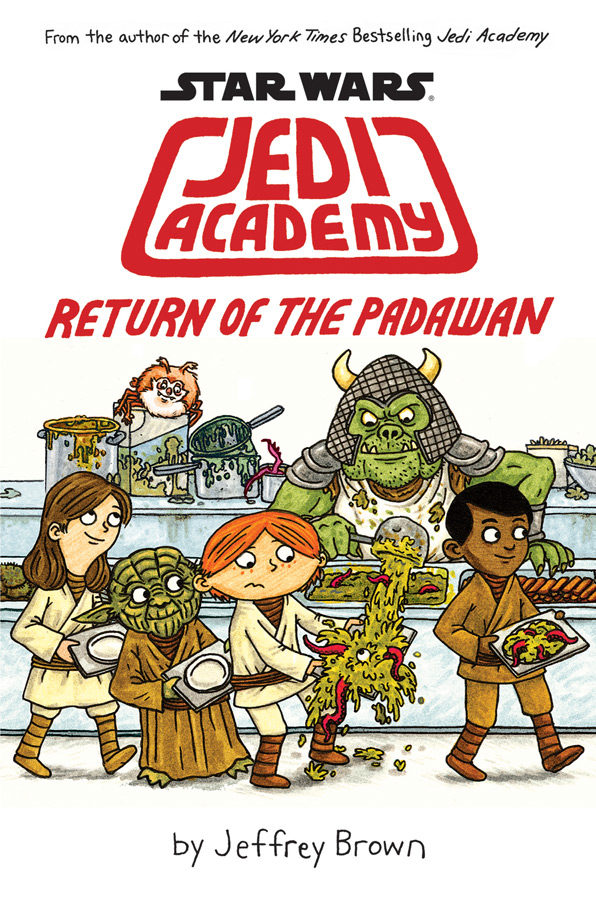 Star Wars Jedi Academy: Return of the Padawan
By Jeffery Brown
Jeffery Brown has brought us another fun adventure with Roan in his second year at Jedi Academy. This year he's better prepared and excited to start flight training. He knows it's going to be a great year. Until he realizes that things are really the way he expected to, and the new Holobook thing is really kind of weird too. Roan makes some not so great decisions in his second year and has to figure out how to fix his mistakes before he ruins everything.
This is a cute and fun read for your more reluctant readers. The combination of graphic novel, diary entries, and letters from teachers/friends/family make it a quick read and help to keep your kids interested in the story. Brown does attempt to make a stab at addressing online bullying, but it's not truly addressed and almost seems as if it was thrown in there to be more with the times. I wasn't a huge fan of this part because it could have been addressed better. It seemed like it was just a second thought.
Overall, it's cute and funny and most kids will connect with Roan. Kids who enjoy the Star Wars franchise will also like this book.