In honor of Valentine's Day, here is a little book love. Most are newer books, but two are old favorites.
You may already know that I love Anne Shirley with all my heart and that I fell in love
Anne of Green Gables
as a child. I've written about it a few times. Instead of rehashing it all, here it is for you to peruse at your own leisure.
Character Spotlight: Anne Shirley
Character Spotlight: Gilbert Blythe
Six of my Favorite Literary Figures from Childhood
Mother Figures in Literature
What you may not know is that I fell in love with Carole Maso's
AVA
when I was in college. I mean fell in love. It was my first grown up love story with a book.
AVA
is about a woman who is dying and during her last days of life she offers us snippets of what she remembers. These little short bursts of images were so beautiful I remember not knowing what to do with myself. I remember sitting with my friend who was in the same class as we were both reading and we were just incredibly enthralled. It was silent in the room, but there so much energy as we each poured through the pages and then went back through moments later to mark something we loved. I choreographed a dance based on this book, with the words as our music, and I still remember the gingko trees. The pages of that book are filled with notes and post its and a few gingko leaves. :)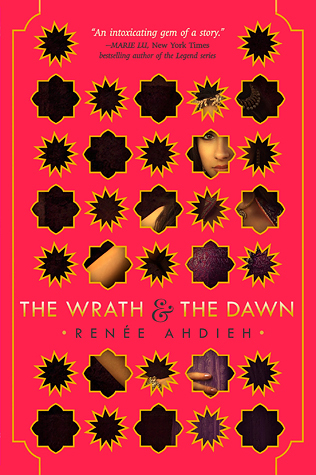 Station Eleven
is a newer book. I read it about a year ago and it was just so beautifully written that I keep thinking about it, wondering when I should return to it. A year sounds like enough time, but is it? Should I wait a little longer? Here's
my review of Station Eleven by Emily St. John Mandel
.
I love, love, love, love, love
The Wrath and the Dawn
. I can't stop thinking about how awesome it is! I definitely will be reading this one again before
The Rose and the Dagger
comes out in May. Guess who already pre-ordered it!!!
Here are a few things I've written about
The Wrath and the Dawn
(as you can see, I've been a bit obsessed with it as of late):
Not-Too-Romantic Reads
Book Rave: The Wrath and the Dawn
Book Review: The Wrath and the Dawn
Best Literary Villains
Best Book Covers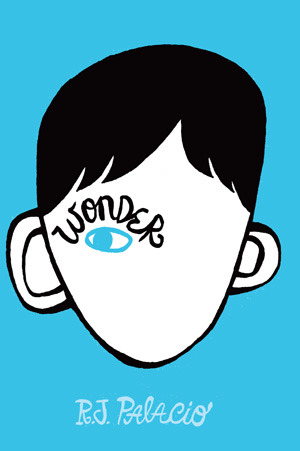 Finally, is
Wonder
. I fell in love with
Wonder
one day when I happened to randomly find it in my mailbox at school. I loved August's story and have built it into my sixth grade curriculum. I start out with this book each year now and we study it--not only for it's literary merit, but for it's character building. Students participate in kindness projects and we refer back to August and all his friends throughout the school year. It is the perfect start to our year together.
What books do you love?
If you enjoyed this post, consider following me on Facebook, Twitter, or Google Plus, and please "like" this below!